Following a poor run of games, Patrick Bamford is often in the firing line of Leeds United fans who are dissatisfied with the Striker's performance.
However, is Leeds United's inability to convert their chances the fault of Patrick, or the players around him? A statistic that is being thrown around is that in Leeds United's past 5 games, they have had 113 shots, 27 shots on target, 4 goals, 3 defeats and a 3.5% conversion rate. (@LUFCDATA)
This stat seems very concerning for Marcelo Bielsa's side, but whether or not this is the fault of Patrick Bamford has left Leeds fans split.
Although, Patrick Bamford's conversion rates haven't been as bad as people seem to make out, with him currently averaging a goal every 141 minutes. Assuming he kept that goal scoring rate up for the entirety of the season and didn't suffer any injuries, that would leave him on 29 goals for the season.
Another point which is often overlooked is the fact that Bamford has a very impressive rate for the amount of chances he creates. In 23 appearances, many of which being off the bench, Bamford has created 28 chances for Leeds. Compared to Roofe's 26 chances created, in 33 appearances. This makes you question whether the lack of ability to finish chances, comes from more than 1 area of the pitch.
How does this compare to some of the most prolific goalscorers in the Championship? Che Adams averages a goal every 163 minutes. Billy Sharp averages a goal every 126 minutes. Tammy Abraham also averages a goal every 126 minutes. Taking into account Bamfords late appearances off the bench and rushed, premature return – he has not had a bad return; he averages more goals per minute than Che Adams!
Something which this stat doesn't take into account is also the fact that Patrick Bamford was thrown into the mixer pre-maturely before he was up to optimum match sharpness, which is the same time he missed several big opportunities. It is statistically proven that if players are match sharp and fully fit, unlike Patrick Bamford was, their conversion rate will increase.
To average a goal every 141 minutes is a commendable statistic for a player who suffered a very long term injury and was rushed back into senior action. It's a factor which is often overlooked by the frustrated Leeds United fans. But the point about Leeds needing a top goalscorer to fire them into the top flight is simply invalid, with Bamford having one of the best goal to minute ratios in the league.
Another point often overlooked is that the quality of chances created for Leeds United is usually much lower quality than that of Norwich City or Sheffield United. This is seen by the fact that players like Jack Harrison have just 3 assists in 35 appearances. That leaves him with an average of 0.08 assists per game.
How does this compare to Norwich City's winger, Onel Hernandez? Onel has had 9 assists in 38 Championship appearances. That's 3x the amount Jack Harrison has managed to register. Not to mention, Harrison's 4 goals to Onel's 8.
A video which has surfaced amongst Twitter and Facebook shows all of Pukki's misses in the past 8 games he had played in. It then did the same for Patrick Bamford. The video then showed all of Patrick's notable misses in the past 7 games and showed that they had been almost replicated by Pukki, on several different occasions.
When Marcelo Bielsa says that Leeds United aren't efficient enough at taking their chances, does that always mean in front of goal?
A common misconception is that a "chance" is always a clear-cut goalscoring opportunity, but that isn't the case. Many things can count as a chance. This includes a cross that doesn't beat the first man or a cross that hits row Z. It also includes a ball that falls nicely into the Goalkeeper's arms or a shot from 35 yards out that ends up in the car park. The word "chance" is awfully vague and often misleading, especially in Leeds United's case.
The quality of a chance is something which is opinionated, meaning there are no statistics for it, but if there was, there's no doubt Leeds United would be somewhere near the bottom of the pile as seen by the few assists or goals coming outside of Pablo Hernandez and Patrick Bamford.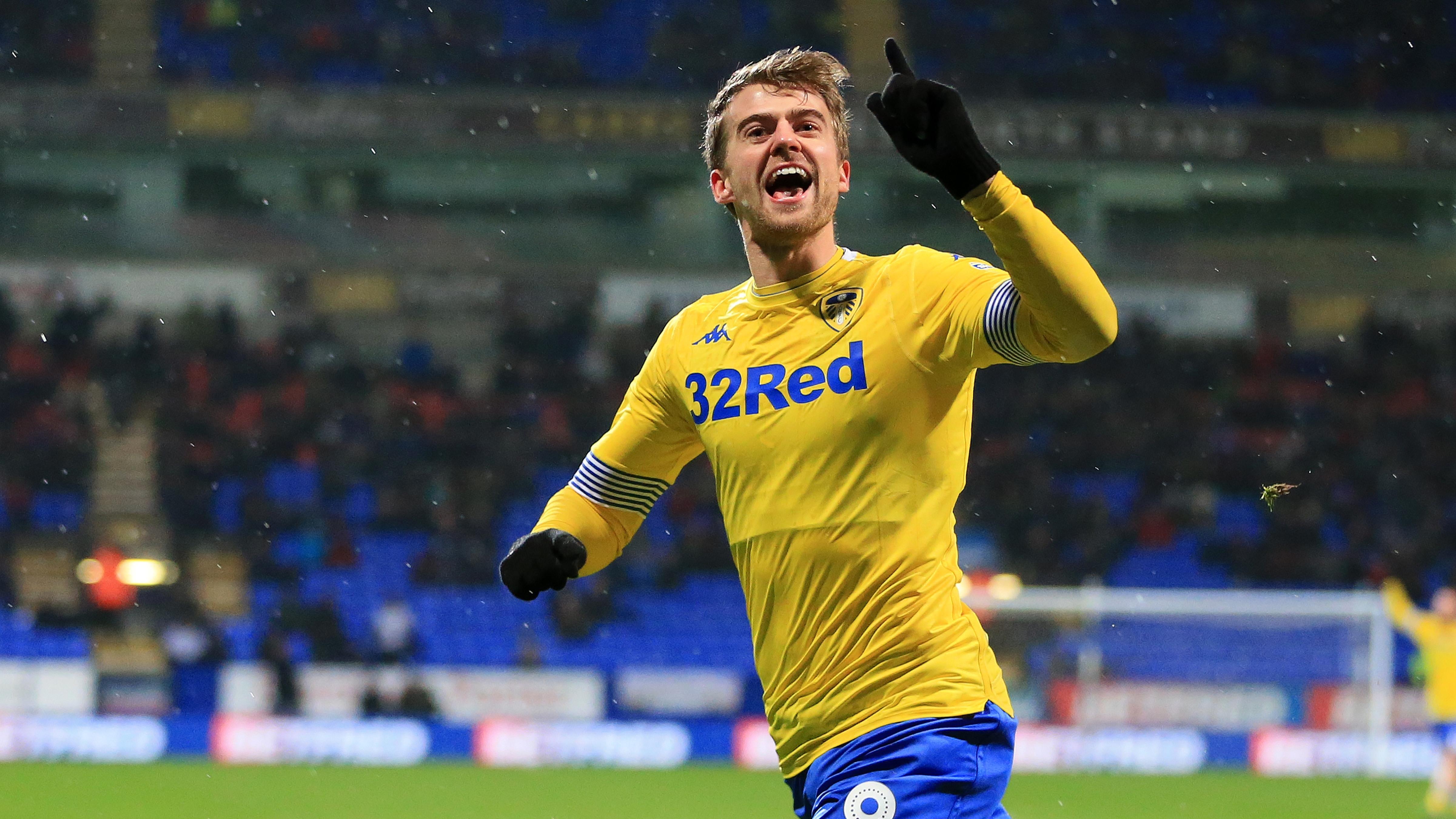 For anyone who grasps the concept that football isn't played on paper, it is clear to see that Bamford is doing a commendable job to have the goal to minute ratio he does, whilst playing off scraps, crosses that don't beat the first man and second balls.
The evidence suggests that Leeds United's struggle to convert chances into goals doesn't come from Bamford's inability to finish opportunities, it comes from the Midfielders and Wingers inability to convert a "chance", into a "big chance".
So the answer to the question, what is going on with Patrick Bamford is simply – nothing. The problem with this squad is elsewhere and it is clear to see that Bamford has managed to find himself on the list of scapegoats which has accumulated over the course of this Championship campaign.